Posted on Thursday 21st November, 2019
Dan Kaiser Joins ACL Staticide® as New National Sales Manager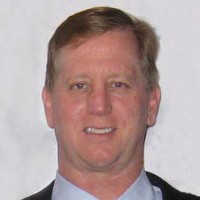 Chicago, IL, Nov. 19, 2019 – ACL Staticide, Inc. is pleased to announce the appointment of Dan Kaiser as the National Sales Manager effective immediately.
"This addition to our team will enable us to work closely with our distributors," says Frank Ungari, CEO. "We can integrate Dan's expertise into our company so we can continue to grow."
Kaiser brings substantial industry experience to the ACL Staticide team in the areas of sales operations, key account management, product development and market strategy.
"I'm looking forward to growing our business with the great team here at ACL. We have an excellent distribution and manufacturer's rep network that I'm excited to have the opportunity to work with supporting our customers," Kaiser explains.
Kaiser is an experienced sales manager with over 20 years of experience working in distribution and business development within the electronics industry. ACL looks forward to his strength, leadership, and expert contributions in sales and marketing.
This entry was posted in Company News. Bookmark the permalink.