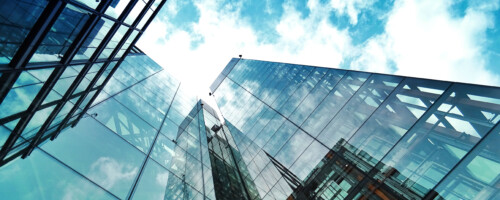 For more than 50 years, ACL, Inc. has been a trusted supplier to electronics manufacturers worldwide. Our specialized cleaning and static control products are used in diverse industries such as automotive, avionics, medical device, plastics, and telecommunications. The name Staticide® has become synonymous with quality, reliability, and cost-effective manufacturing solutions.
Whether it's static control products for ESD-protected areas, contamination control products for critical environments, or preparation products for PCB rework, repair, and prototyping, our products are recognized for performance, quality, and innovation. ACL Staticide® stands behind its pledge to deliver only the best with each and every product.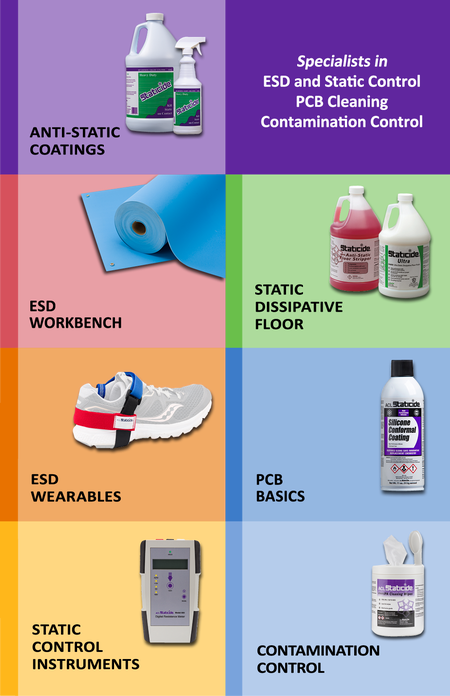 Our comprehensive family of products gives technicians and industry experts the edge they need to deliver exceptional results. Staticide® static control products restrict static charges in manufacturing operations, and our ESD wearables ensure safety for team members. ACL's PCB surface preparation products provide critical cleanliness in prototyping and rework areas, while our popular contamination control products provide all-purpose performance in virtually every industrial setting.
Committed to producing and distributing products that comply with ever-changing domestic and international standards, ACL Staticide® is abreast of all standards and regulations. We support RoHS and REACH objectives to improve the protection of human health and the environment. It is our policy to provide products that are safe to use and environmentally acceptable and to communicate and classify our chemical products according to UN and OSHA GHS rules.
As testimony to ACL's dedication to providing first-class products and services, we achieved ISO certification for our quality management system in February 1995. Our corporate-wide quality system in accordance with ISO 9001:2015 ensures we communicate expectations, establish controls, and foster a culture committed to excellence in everything we do. Through management leadership, employee communication, awareness, and training, we are committed to achieving the highest standard of product quality and service.
ACL Staticide Company Video