ACL provides surface resistance/resistivity meters and digital megohmmeters to quickly and accurately measure resistivity.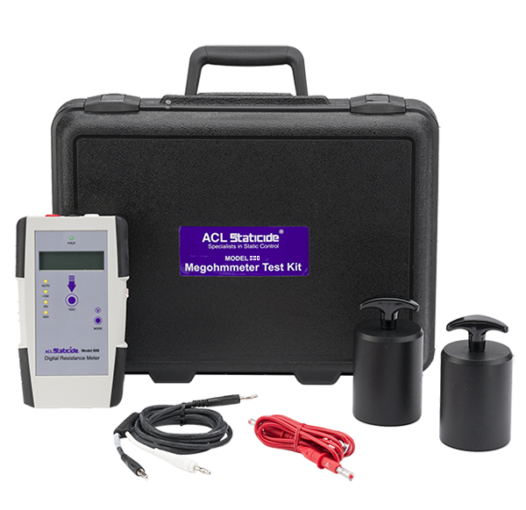 880
880 Digital Megohmmeter
ACL's most accurate resistance meter, the 880 digital high-precision resistance audit kit shows test results in actual values rather than logarithmic scale. Ideal for measuring point-to-point (RTT) and resistance-to-ground (RTG) resistance tests in electrostatic protected areas.