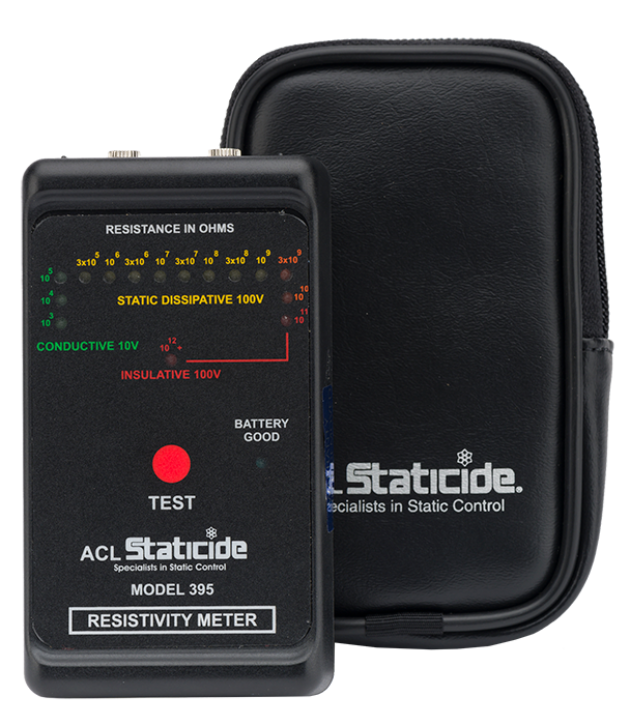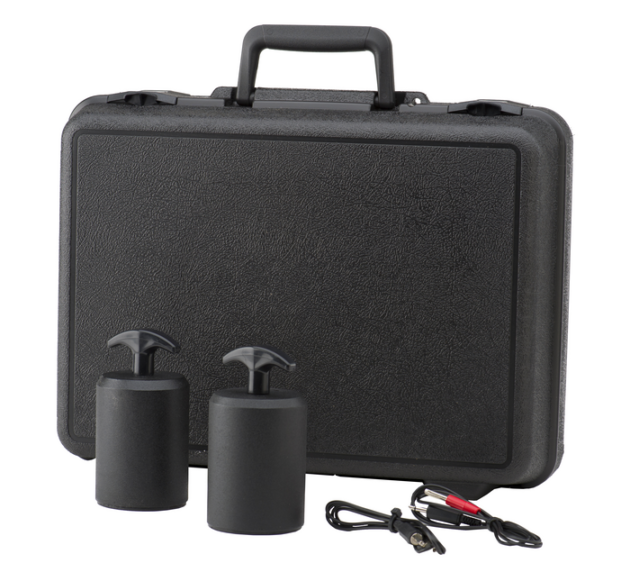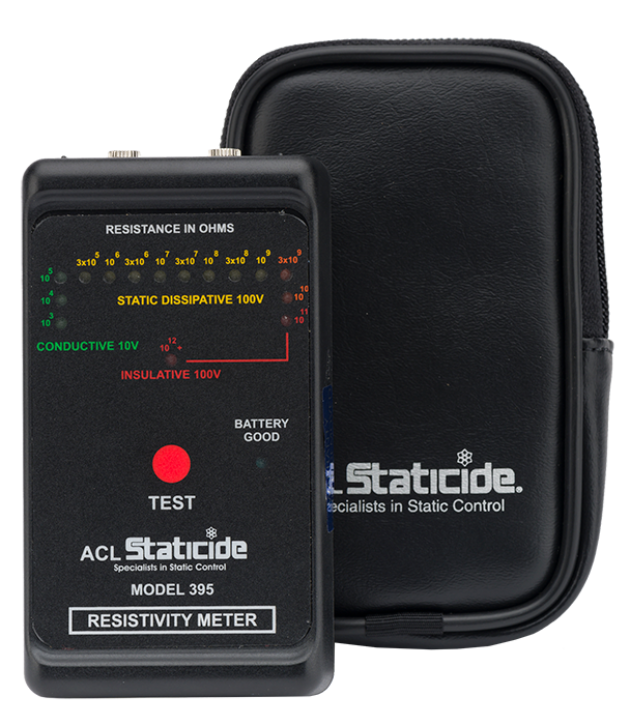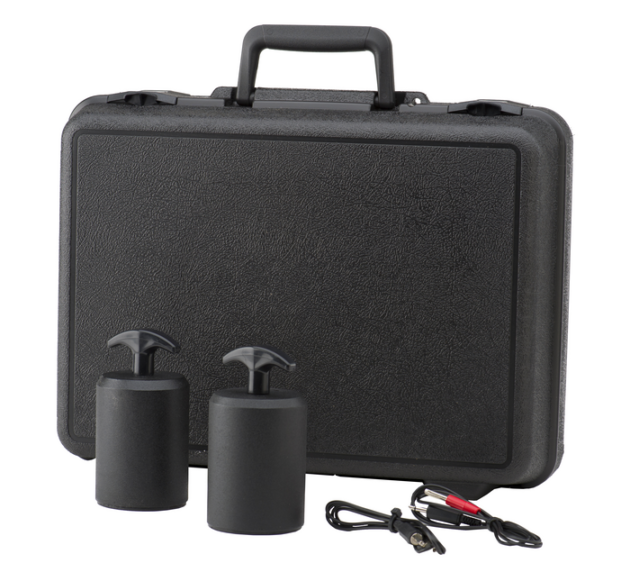 Surface Resistance Meter
Assurance Check for Packaging & Assembly Lines
The ACL 395 handheld meter features sophisticated circuitry that allows for the same advantages as megohmmeters, but at an economical price. Utilizing color-coded zones, the LED logarithmic scale is easy to read and evaluate. Half decades indicate where the measurement value falls within the decade giving a closer indication to actual value. The ACL 395 features rubber rails for superior contact.
Economical and lightweight, this indicator is perfect for assurance check for packaging and assembly lines. When the optional 5-lb probes are used, this audit kit will comply with IEC 61340-4-1, ANSI/ESD STM 4.1 & ANSI/ESD STM7.1 for RTG and RTT testing making it an economical choice for auditing in material production and laboratories.
Because this light weight meter is so easy to use, we recommend it to custodial personnel for checking and monitoring ESD workstations and floors for cleanliness.
Four color LED display segments (including warning stage)
Half decades for greater accuracy
Rails: conductive rubber
Dimensions: 2.8" x 5.1" x 1.4"
Uses parallel bar electrodes as defined in ASTM D257
Includes calibration certificate