Home
> Anti-Static Coatings
---
ACL offers two types of coatings for static control. Staticide topicals eliminate electrostatic attraction (ESA) on all types of materials. Staticide ESD Safety Shield controls static by creating a dissipative surface and preventing electrostatic discharge (ESD).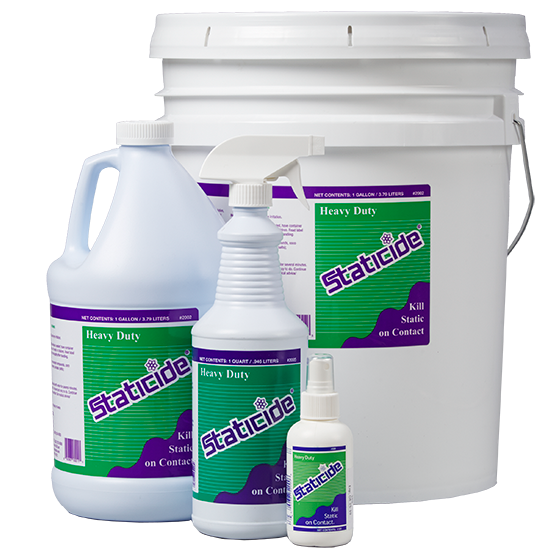 Staticide® Ready-to-Use Anti-Static Topicals
Proven effective after years of use in industrial, commercial and institutional facilities, Staticide® has become a trusted name in static protection and the closest thing there is to "static control insurance".
Anti-static topicals are easy-to-use solutions that reduce static electricity. Staticide® anti-stats decay static to a zero charge faster than any other anti-static topical on the market. Unlike other anti-static topicals, Staticide® Concentrate is formulated to be effective independent of relative humidity.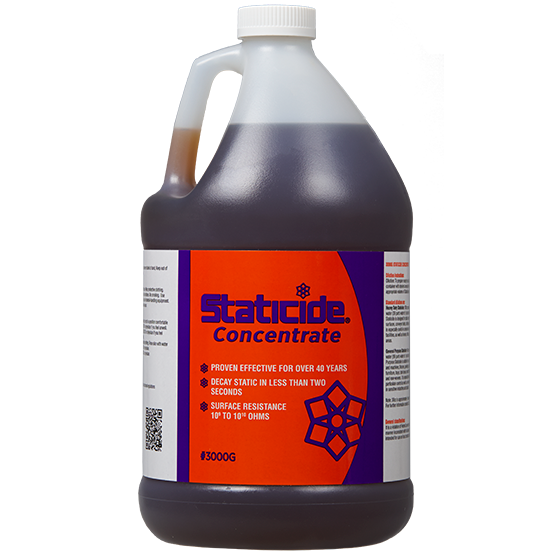 Please be aware of extended lead times during winter. ACL only ships the ESD Safety Shield on Mondays and Tuesdays during the winter months due to limited freeze cycles. In cases of extreme temperature and weather patterns, a shipping halt may occur.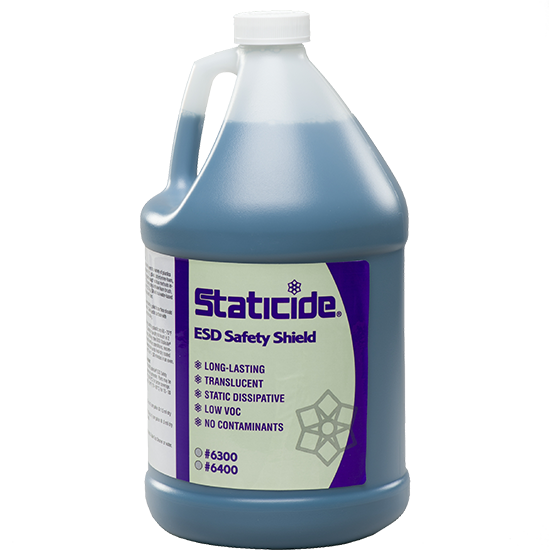 Staticide® ESD Safety Shield
ACL's family of anti-static coatings for plastics provides dependable protection by allowing static to dissipate at a safe rate without wearing off or losing resistivity. These coatings are made of a proprietary blend of electro-active polymers which allows the coating to be inherently dissipative regardless of ambient relative humidity. Intended for indoor use, the Staticide® ESD Safety Shield is simple to use since it is a water-based one-part system.