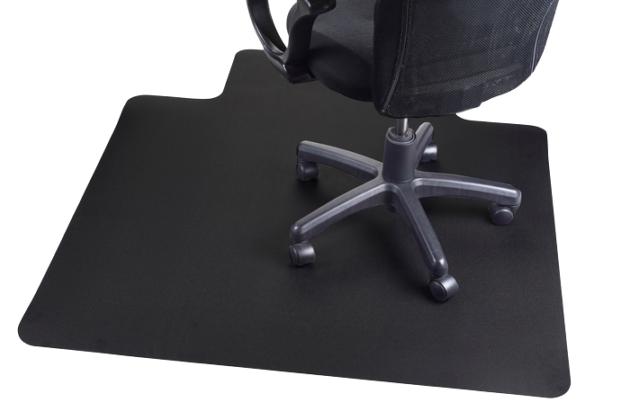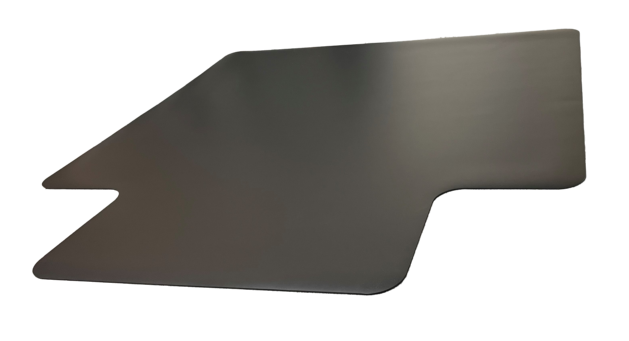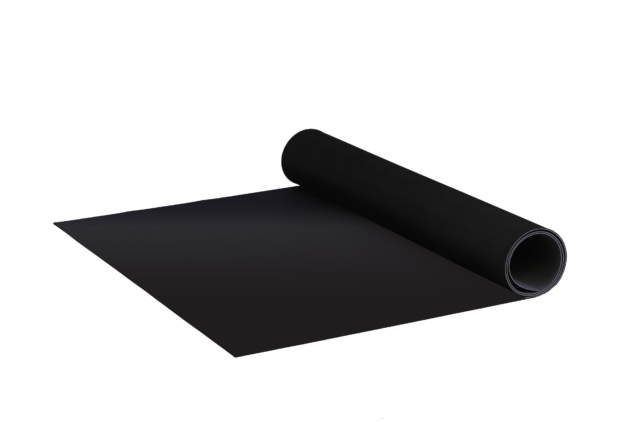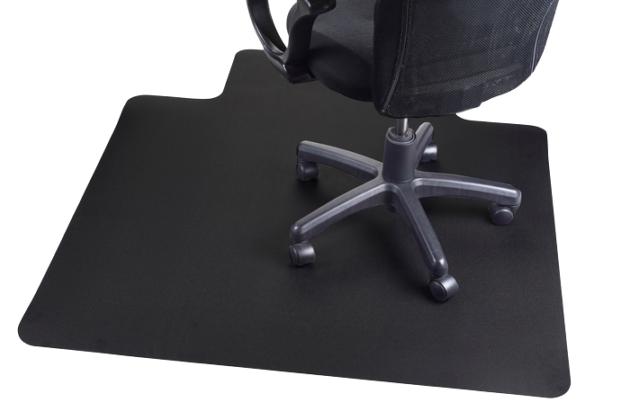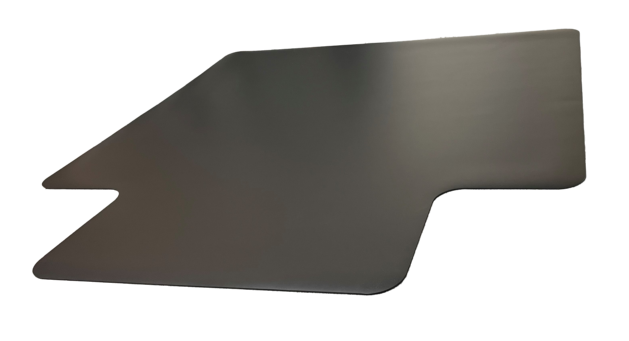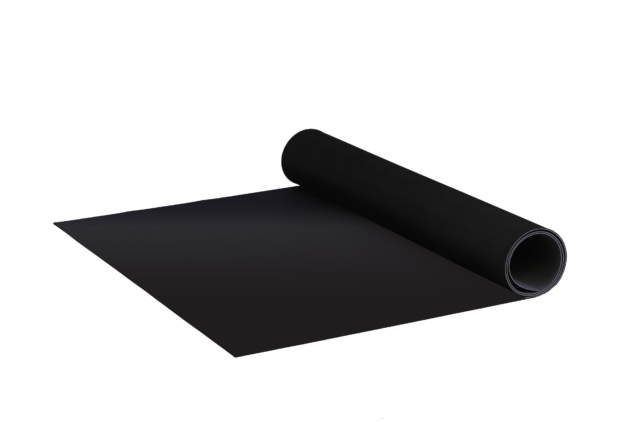 ACL Staticide® Conductive Flooring, Chair Mats
Conductive ESD-Safe Protection
ACL Conductive Flooring is made from an engineered PVC with inherent electrical properties.
The homogeneous distribution of carbon black and proprietary polymers give this conductive thermoplastic vinyl a continuous and permanent path to ground. Electrical properties are impervious to wear damage caused by moving furniture, so the conductive circuit remains unbroken while guarding against scratching and scuff marks.
Chair mats are cut specifically for desks. Runners can be used for long workbenches or can be cut to size with a utility knife.
Maintain ACL ESD Floor Vinyl with 4030 Ready-to-Use Neutral Cleaner.
Resistance point to point measures 1x10e4 – 1x10e6 ohms
Resistance point to ground 1x10e4 – 1x10e6 ohms
Meets ANSI/ESD S20.20 when tested according to STM 7.1
Single layer .090" (2.29mm) thickness
Smooth surface
Low outgassing; low VOC
46" x 38" (base); 26" x 12" (tongue)
Grounding snap added upon request.
Made in the USA
Ingredient Communication Statement
WARNING: This product can expose you to chemicals including di-2-ethylhexyl phthalate and/or diisononyl phthalate which is known to the State of California to cause cancer, birth defects or reproductive harm. For more information, visit www.P65Warnings.ca.gov