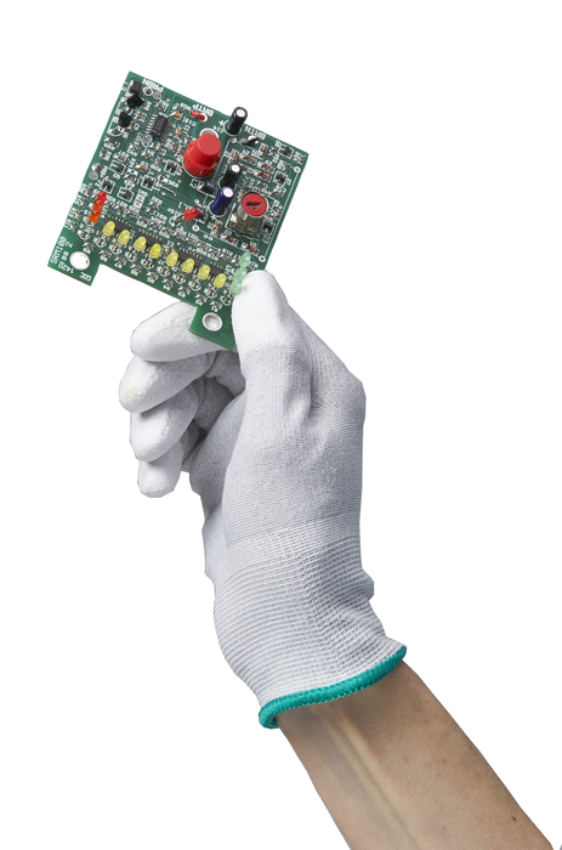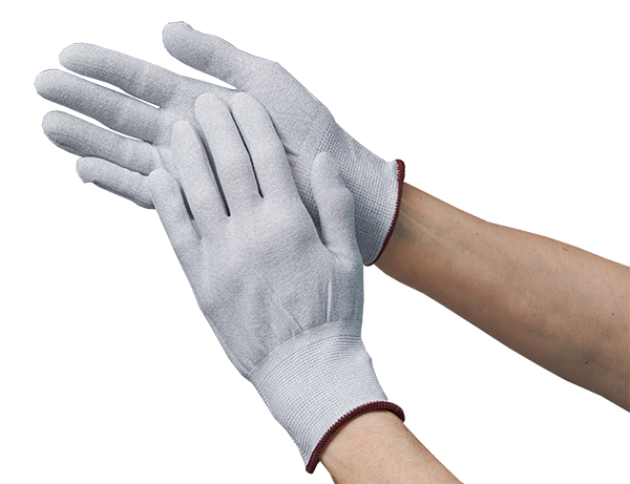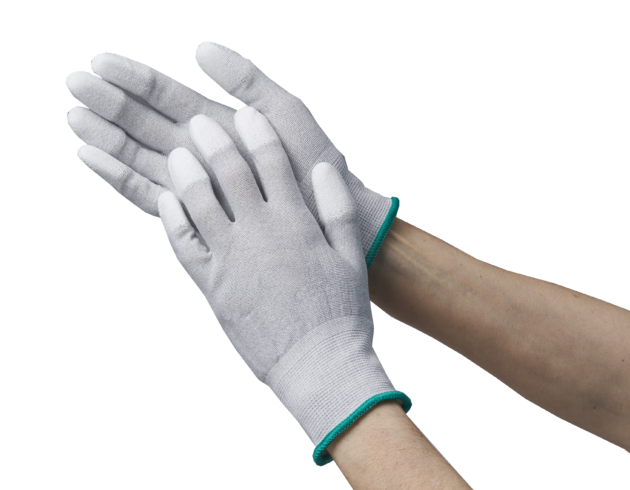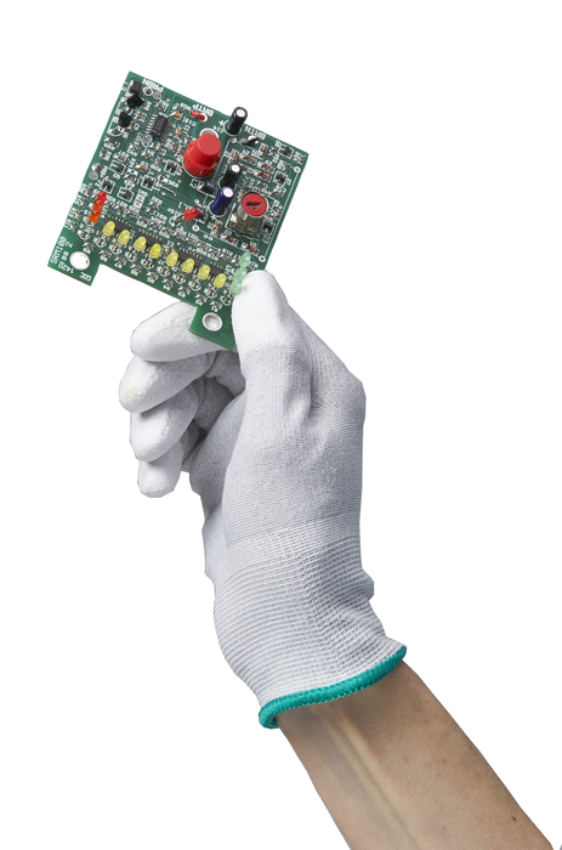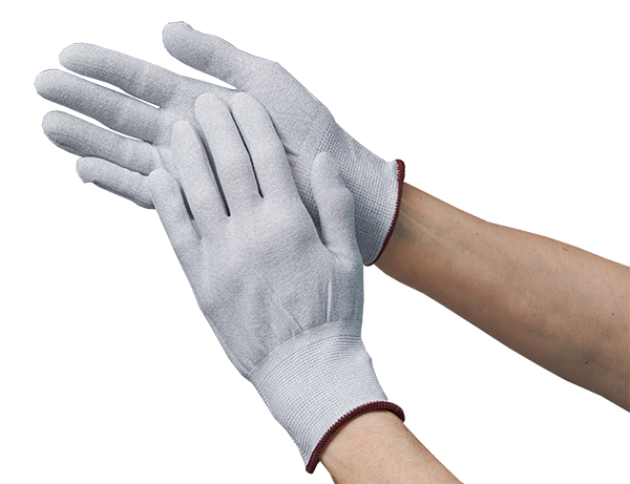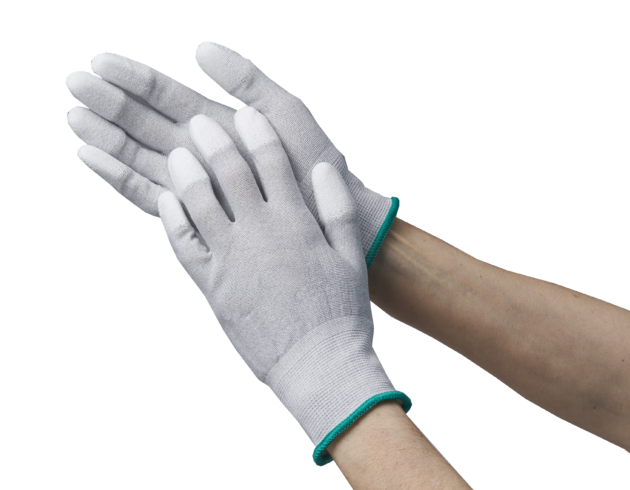 Staticide® ESD Knit Gloves
ESD Assembly Inspection Glove
ACL Staticide Knit ESD Gloves protect against static discharge without sacrificing ergonomic performance. Static control and comfort makes these gloves ideal for detailed assembly and inspection work.
The blended nylon-conductive carbon yarn reduces tribocharging and integrates volume resistivity throughout the fabric for maximum static control. Lightweight and seamless in construction, Staticide Knit ESD Gloves with spandex cuffs provide a comfortable breathable fit with low moisture absorption. The micro-knit fingertips offer superb dexterity, and for additional durability and grip, these gloves are available with micro-foam polyurethane-coated fingertips.
Ideal for ESD-sensitive areas, electronics manufacturing, inspection, assembly and packaging.
Available in micro-knit fingertips for dexterity or dipped for durability.
Seamless knit construction
Nylon conductive carbon fiber blend yarn
GLK CAFE RGP: 10e7 ohms as per ANSI/ESD SP15.1 @ 12%RH for 48 hours (average)
GLKT CAFE RGP: 10e8 ohms as per ANSI/ESD SP15.1 @ 12%RH for 48 hours (average)