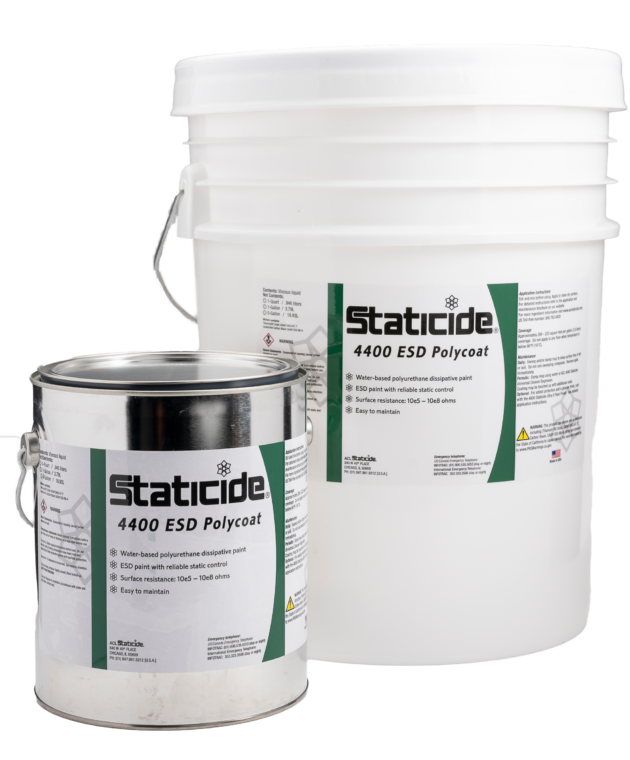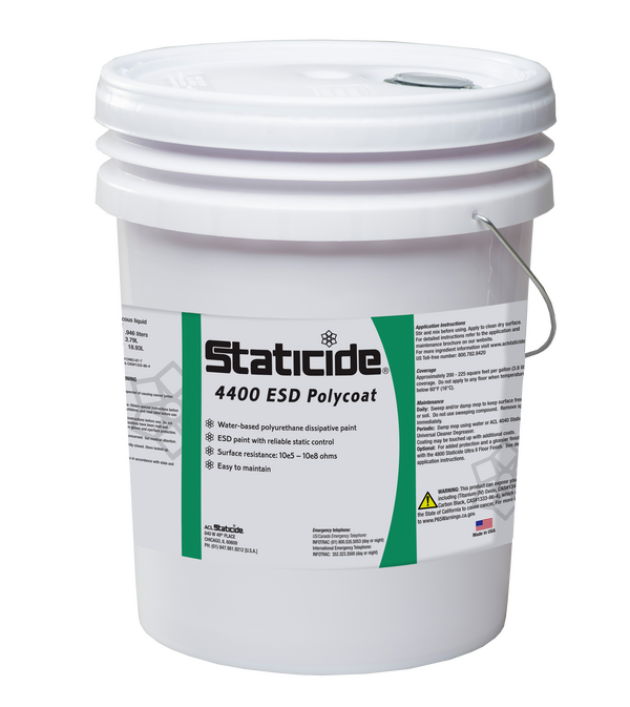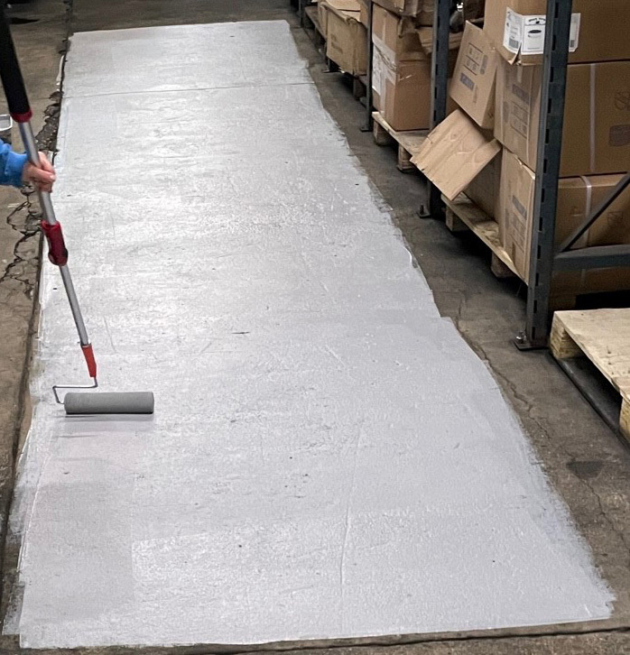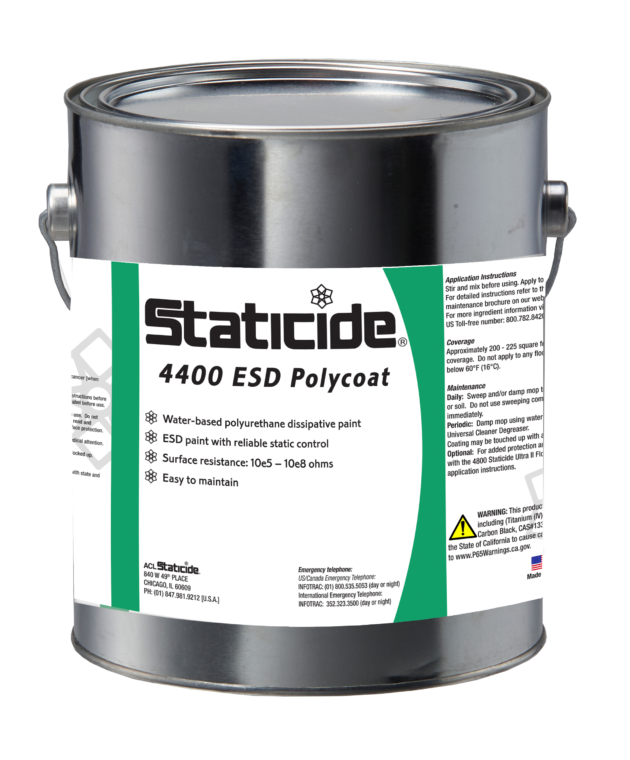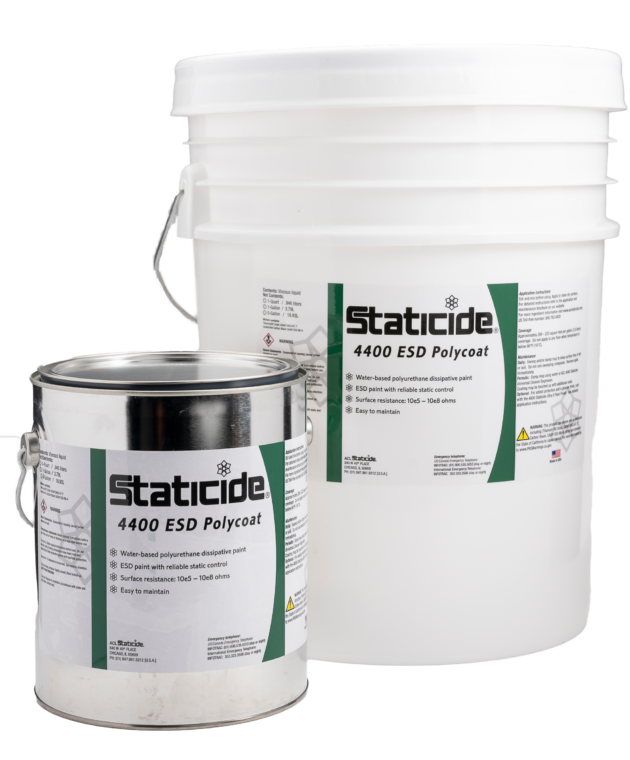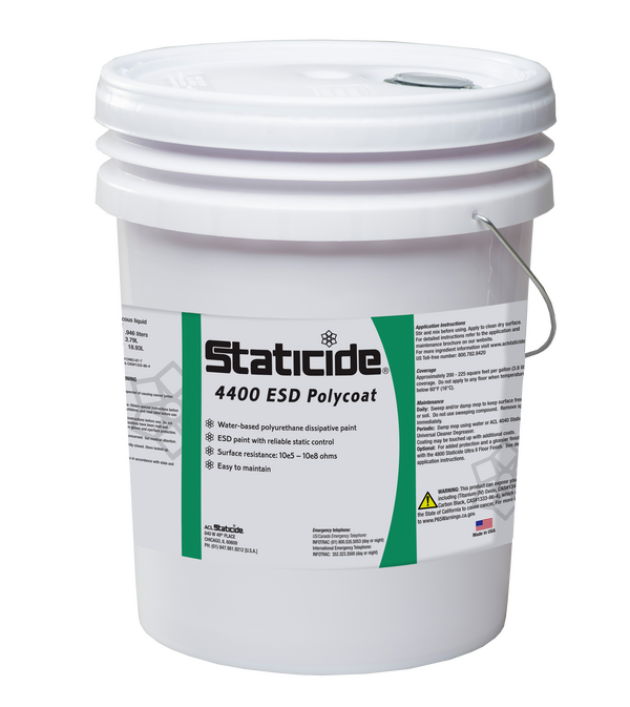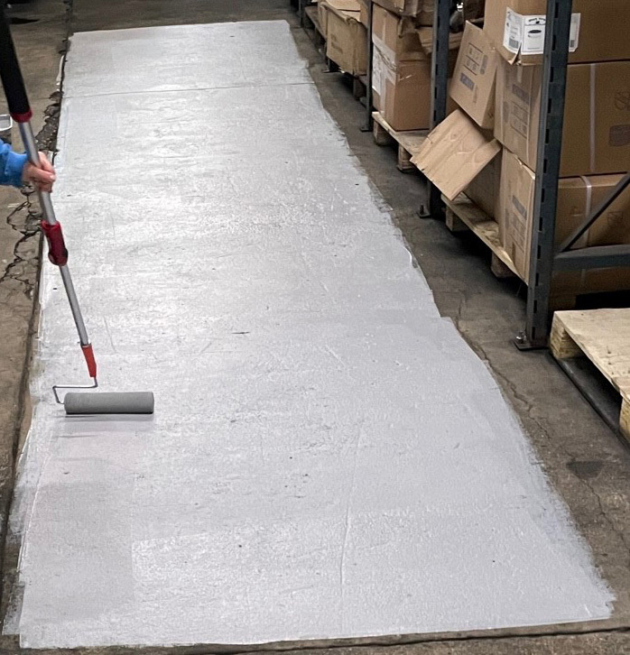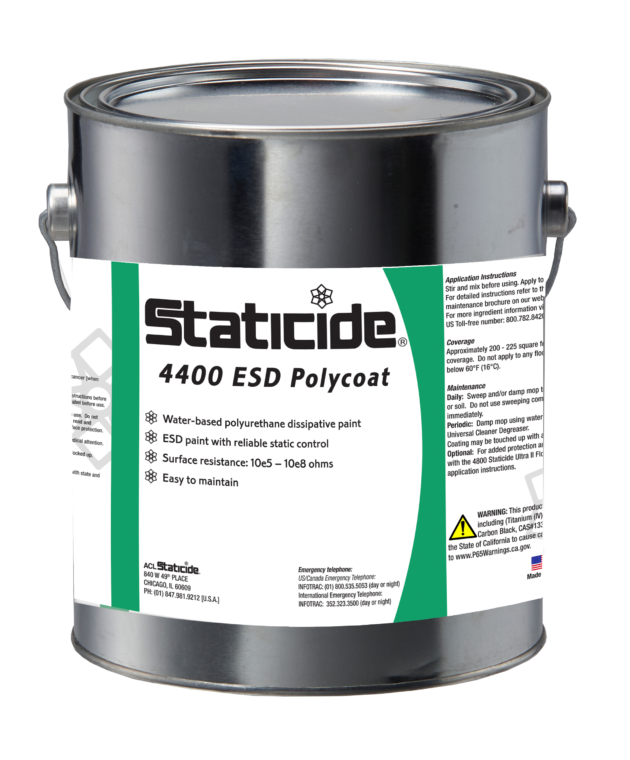 Staticide® ESD Polycoat Paint
Durable Static Control Polyurethane
ACL Staticide® ESD Polycoat Paint delivers exceptional static control with extraordinary durabilty. This no-drip, viscous, water-based polyurethane coating offers consistent resistance readings between 100 kilohms to 100 megohms regardless of humidity. If connected to earth ground, this single-part, dissipative system will provide a swift and safe path for charges to drain.
Designed for interior concrete or wood floors, this ESD paint is easy to apply and ideal for ESD work spaces, data centers, warehouses, and creating Faraday cages. Its reliability makes Staticide® ESD Polycoat an perfect choice for companies implementing a static protection facility complying to ANSI/ESD S20.20.
The Staticide® ESD Polycoat is resistant to yellowing, dirt attraction, and UV fading. The durable surface with reinforcing fibers withstands alcohol, oils, gasoline, and most common electronic chemicals. With 100% static control, Staticide® coatings have you covered.
Two-inch-wide copper grounding strips are available. The copper tape has 1.4 mil thickness (2.6 mil thickness with the conductive adhesive backing).
Please be aware of extended lead times during winter. Due to the limited freeze cycles on this product, ACL only ships floor finishes and paint on Mondays and Tuesdays during the winter months. In cases of extreme temperatures and weather patterns, a shipping halt may occur.
Designed for concrete floors, wood, drywall, and previously painted floors
Available in medium and dark gray
Coverage approximately 200-250 sq. ft. per gallon
Suitable to use in EPAs following ANSI/ESD

S20.20-2014

Reinforcing fibers and polyurethane base yield exceptional durability
Easy to apply, no drip formula
Static dissipative: 10e5 to 10e8 ohms
Withstands alcohol, oil, gasoline, and most common electronic chemicals
Zero VOC: low odor
Made in the USA
Ingredient Communication Statement
WARNING: This product can expose you to chemicals including (Titanium (IV) Oxide, CAS#13463-67-7; Carbon Black, CAS#1333-86-4), which are known to the State of California to cause cancer, For more information, go to www.p65warnings.ca.gov.