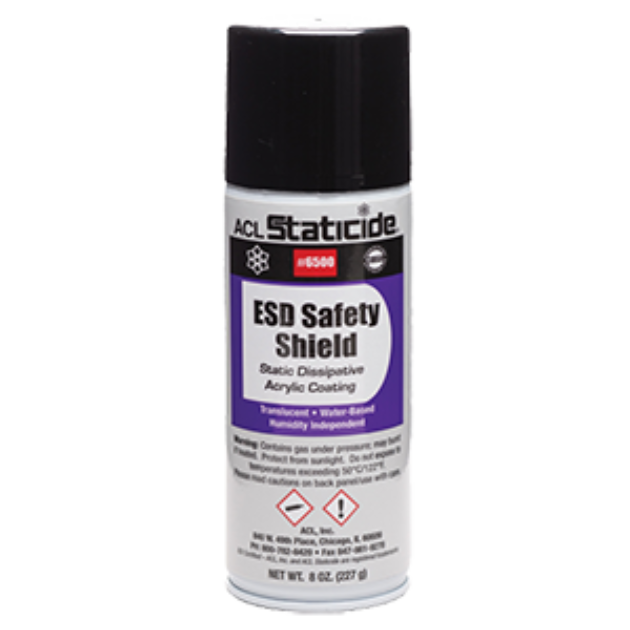 Staticide® ESD Safety Shield
Anti-Static Aerosol Formula
The 6500 formula, like the 6300, is designed for applications on common plastics such as acrylic, PET, PETG, PVC, and polycarbonate, but it is available in an economical aerosol container. A light spray application is sufficient for excellent electrical performance. Coating cures at ambient temperature. Intended for indoor use, this product is ideal for plastic parts, bins, and shelving. Our tests show electricals will last at least two years.
Surface resistance of 10e6 to 10e9 ohms
Water-based
Humidity independent
Translucent without appearing "milky"
Ingredient Communication Statement
WARNING: This product can expose you to chemicals including N-methyl-2-pyrrolidone (CAS 872-50-4), which is known to the state of California to cause birth defects or other reproductive harm. For more information, go to www.p65warnings.ca.gov.