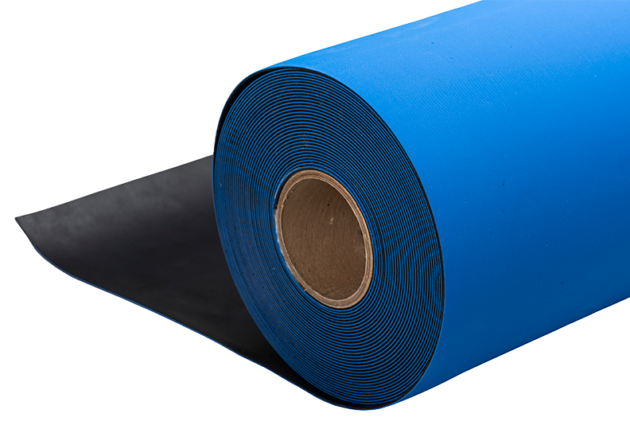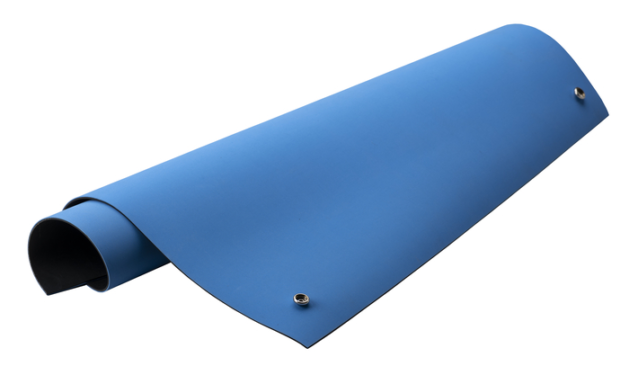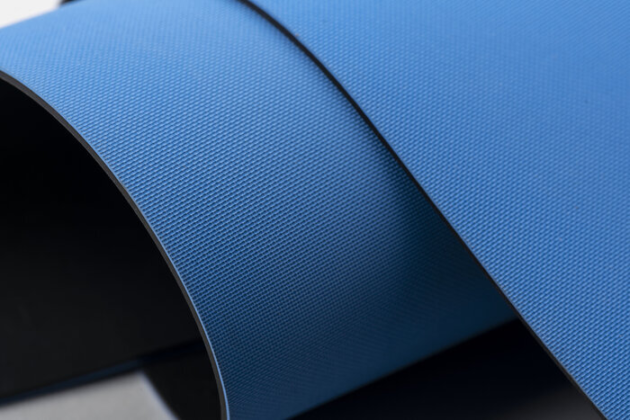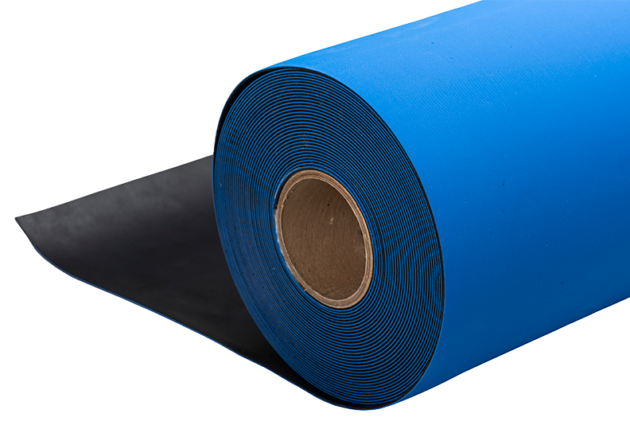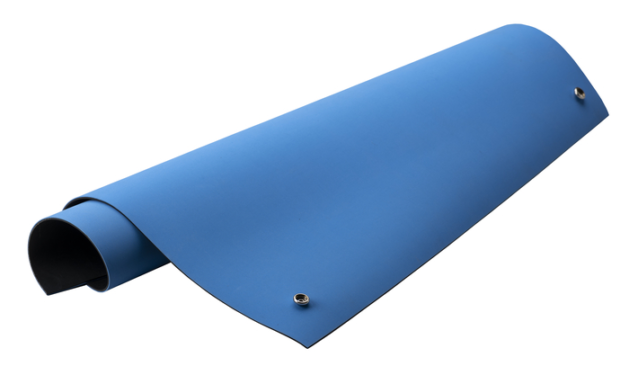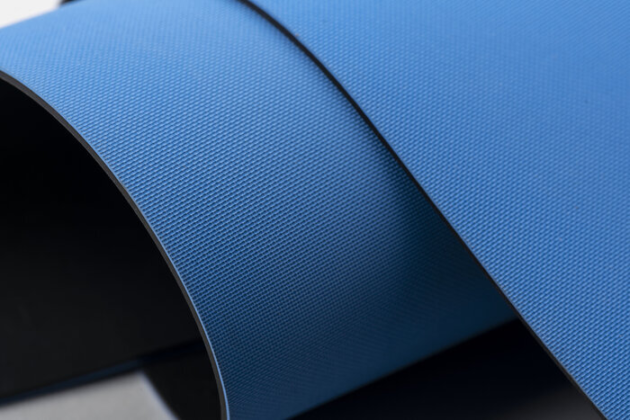 Supreme Mat
Exceptional ESD-Safe Material
The Supreme Mat is a 2-ply dissipative material made from an epichlorohydrin (ECO) elastomer. This unique material provides exceptional chemical and heat resistance without sacrificing static control.
With a dissipative upper layer and a conductive base, the Supreme Mat is as comfortable as ESD vinyl and rubber materials, but unlike typical CR and NBR, lasts longer when exposed to chemical cleaning with solvents like isopropyl alcohol.
Tests show that even in high heat applications where the hardness and elongation properties in rubber are severely damaged after one or two uses, the Supreme Mat lasts through more cycles without degrading or losing electrical properties. When left in an oven for 24 hours at 150°C/302°F, Supreme Mat remained dissipative according to ANSI/ESD STM 4.1. Fully compliant to REACH, Dualmat does not use candidates on the SvHC in its manufacture.

Top side resistance measures 10e6 - 10e8 ohms
Bottom side resistance measures less than 5x10e5 ohms
Electricals are warranted for the lifetime of the mat
Suitable to use in EPAs following ANSI/ESD S20.20
Two layers; conductive bottom, dissipative top
Static decay of .05 seconds
Deeply embossed surface
Low outgassing; low VOC
Available in blue
Rolls available in lengths of 40' and widths of 24", 30", and 36"
Pre-cut mats include two 10mm female snaps
Custom cut sizes available
Thickness .080" (2mm)
Made in the USA
This is an ACL Platinum Product
Part numbers for precut mats vary.
6"x 6" samples available.