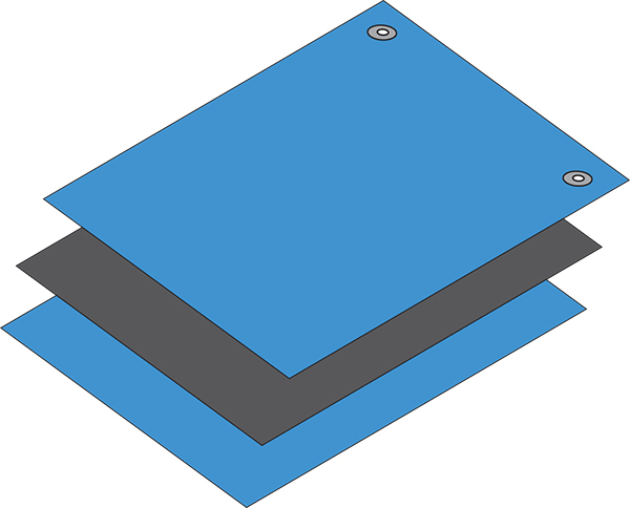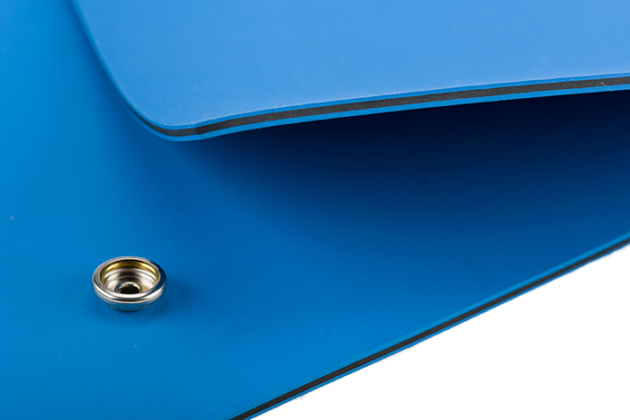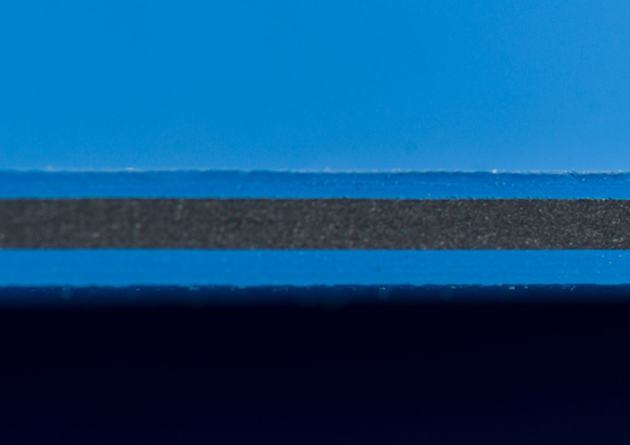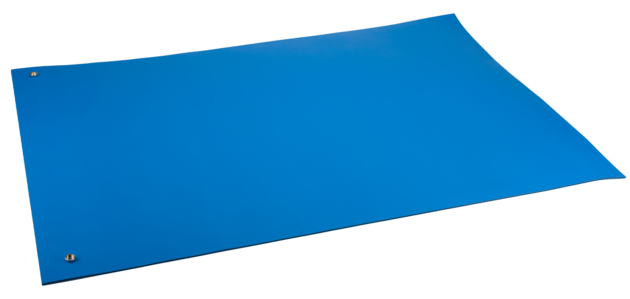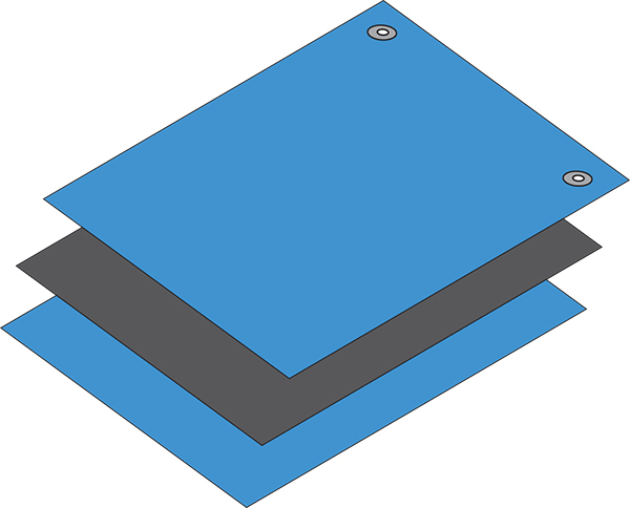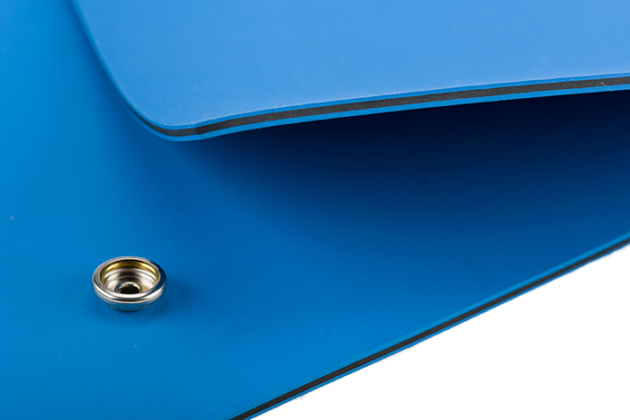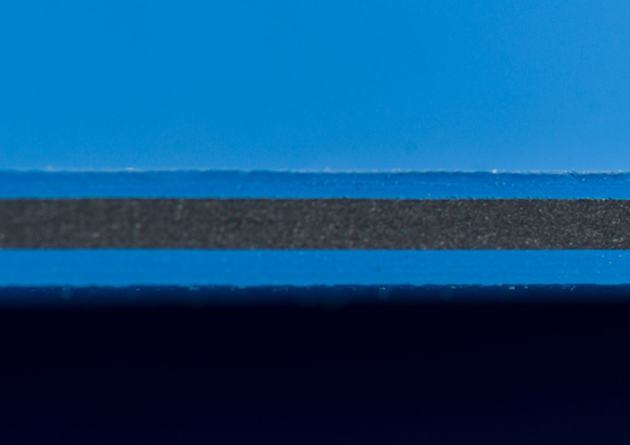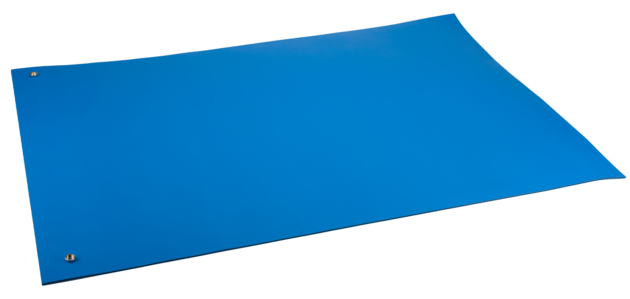 TriMat
3-layer Dissipative Material
ACL's TriMat is a three-layer, chemically cross-linked rubber material with inherent electrical properties. With a conductive middle layer sandwiched between two dissipative layers, TriMat not only lays flat, but delivers a soft cushion of triple-tier protection making it ideal for EPA/ESD sensitive areas.

TriMat's embossed surface reduces parts slippage when working with sensitive components and assemblies. The durable rubber material is resistant against solder, heat, and most common solvents. It will not outgas or lose its electrical properties.

Using no vinyl monomers or DOP, TriMat ensures conformity to personal and environmental safety standards. Fully compliant to REACH, TriMat is not manufactured with any materials on the SVHC Candidate List.
Royal blue dissipative top and bottom
Top and bottom surface resistance: < 10e9 ohms
Conductive black middle
Thickness - .118" (3mm)
Durable and resistant to oils, acids, and solders splashes.
Appropriate for use in facilities following ANSI/ESD S20.20
Precut mats include two 10mm female snaps
Custom sizes available