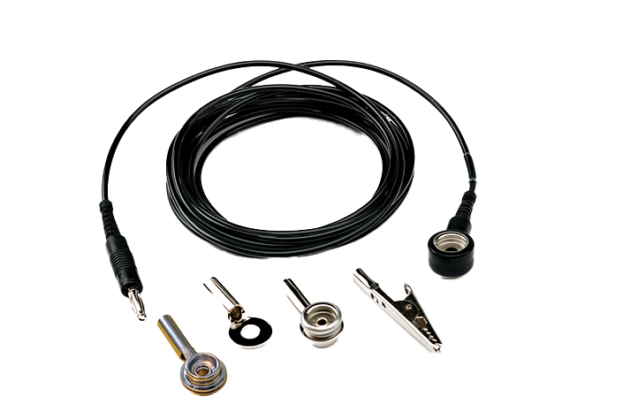 Universal Grounding Cord
ACL's Universal Grounding Cords add versatility when several grounding point styles are needed in a facility.
The 10' heavy-duty cable is equipped with a 1-meg resistor. It offers a banana plug on one end and a 10mm female socket on the other.
Use the cable "as is" or with one of the four adapters. Adapters attach easily for converting one of the terminating end of the cable to various grounding points. The 10mm stud-stack snap offers a clean conversion for connecting to 10mm female grounding points on ESD mats.
10' coated high-strength tensile wire
1 Meg ohm resistor
10mm female socket-to-banana cable
Ring-style terminal lug (with banana jack)
Alligator clip (with banana jack)
10mm stud-to-socket stack snap (with banana jack)
10mm stud-to-stud stack snap (with banana jack)