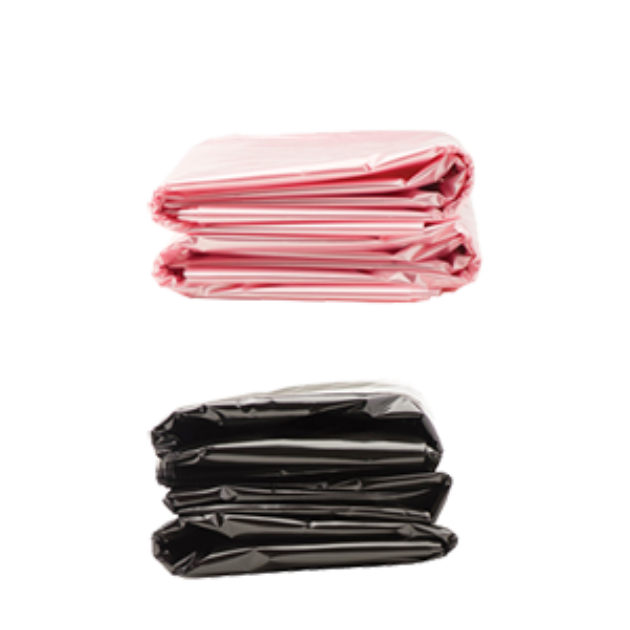 ESD Wastebasket Liners
For Static Dissipative Trash Cans
These roomy single-layer polyethylene anti-static trash can liners are humidity independent and amine-free. The average resistance of the liners is 1010 ohms. Static decay rate is less than two seconds.
Medium size 1.5 mil liner fits in 11-gallon containers like our 5075 Wastebasket. It comes in two colors (pink and black).
Extra large 2 mil liners fit in 40-45 gallon containers and available in pink.
Average resistance (RTT) is 10e10 ohms.