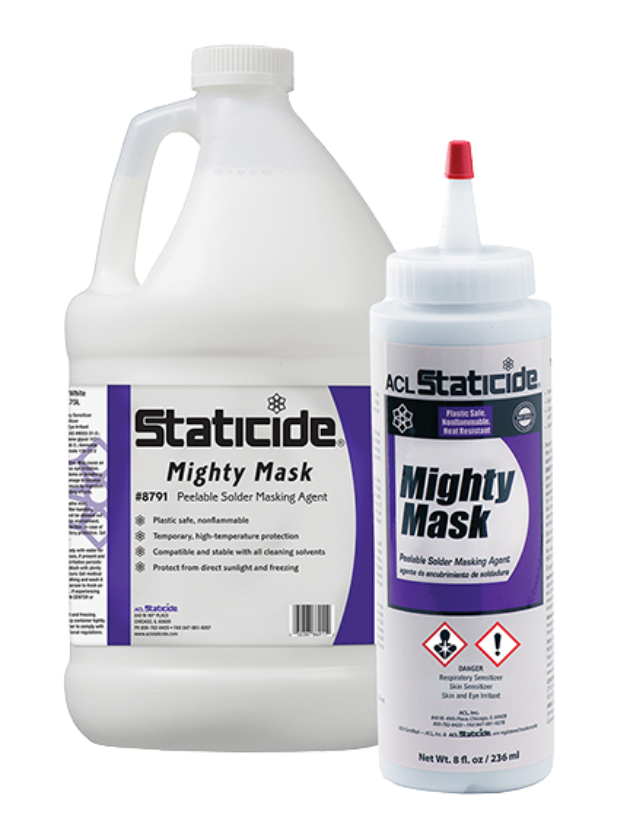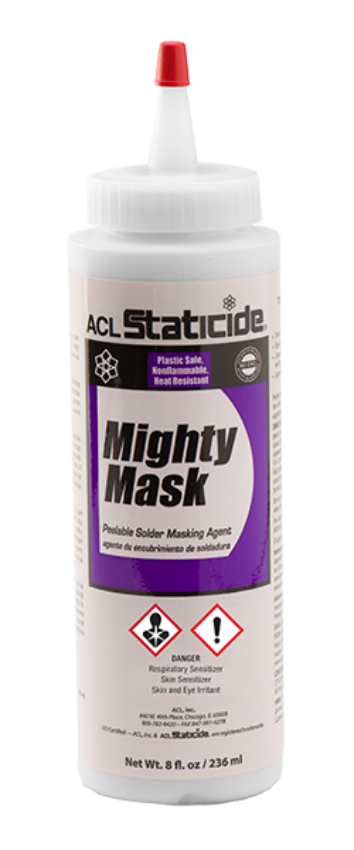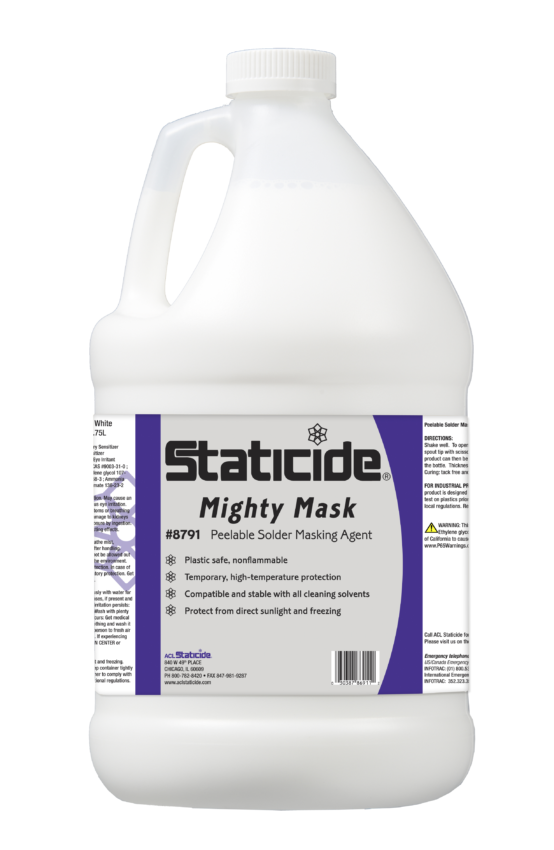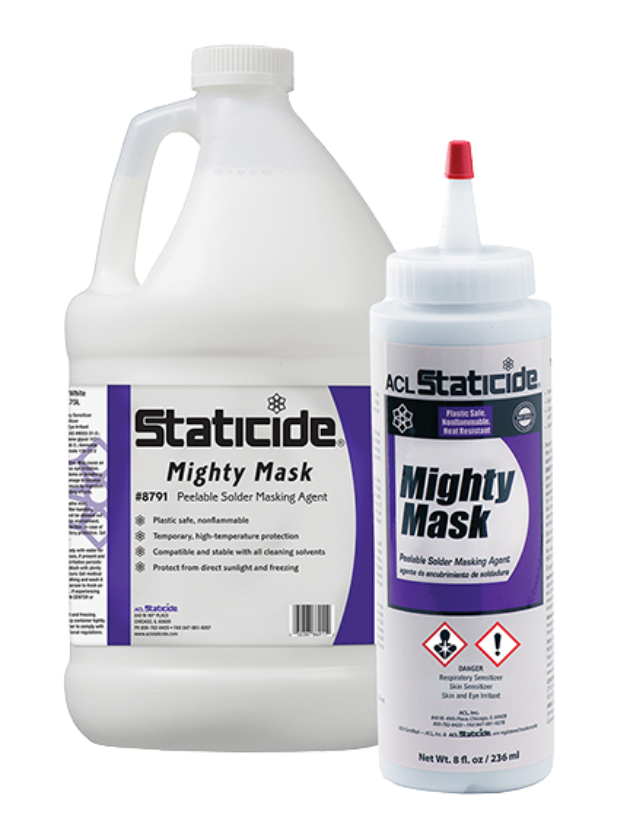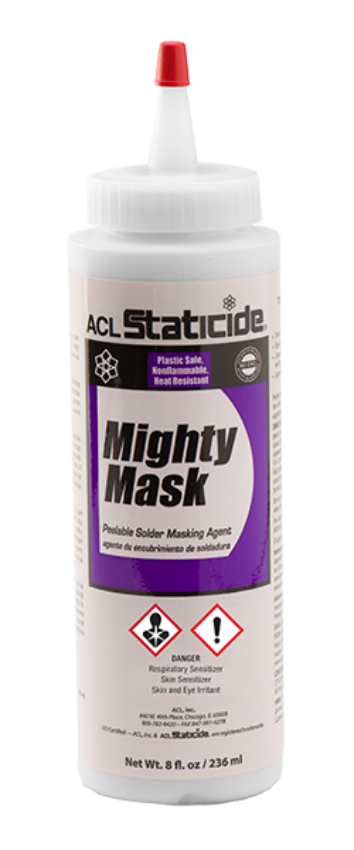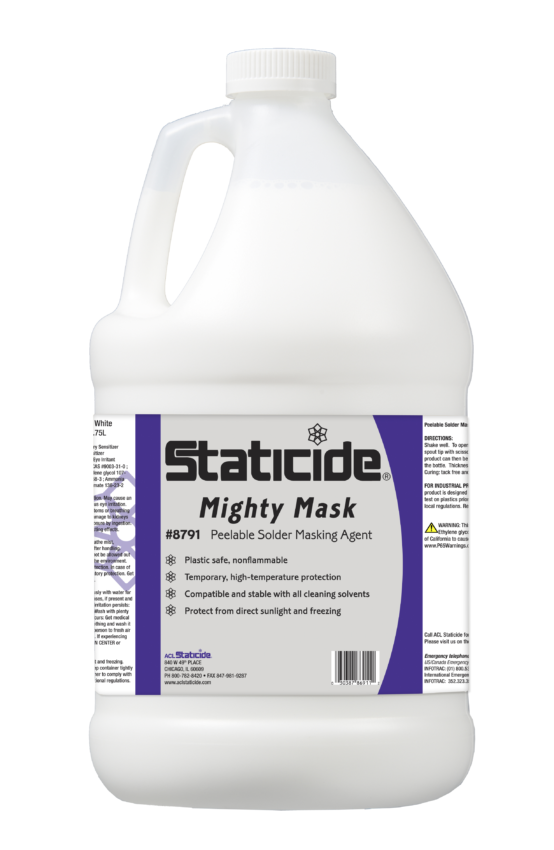 Mighty Mask
Peelable Solder Masking Agent
ACL Mighty Mask is a fast curing, temporary masking agent designed for a variety of electronics manufacturing applications. It safeguards component-free areas on PCBs during soldering and on components during conformal coating processes.
A special heat-resistant compound is added to the latex to provide short-term, high-temperature protection which makes it ideal for temperature-sensitive components in hand and wave soldering. In some environments, Mighty Mask's swift cure time allows for usable, tack-free mask in 1 hour at 160F or 3 hours in ambient temperatures
This plastic-safe, peelable solder mask removes easily by hand or with tweezers without leaving contaminating or corrosive residues. It is compatible with all cleaning solvents and flux types.
Compatible with rosin, lead-free, and water-soluble fluxes
Dries fast, peels off easily
Leaves no residue or contaminants
Non-corrosive and safe for metals
RoHS compliant
Made in USA
Please be aware of extended lead times during winter.
ACL only ships solder mask on Mondays and Tuesdays during the winter months due to limited freeze cycles. In cases of extreme temperature and weather patterns, a shipping halt may occur.