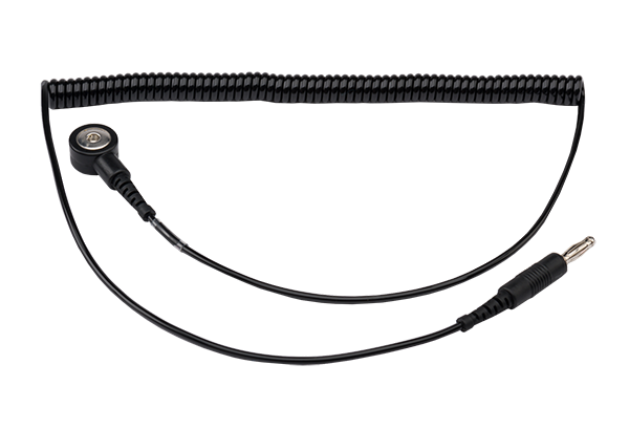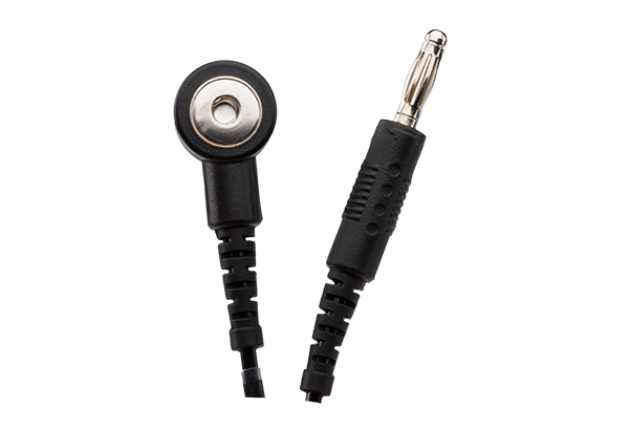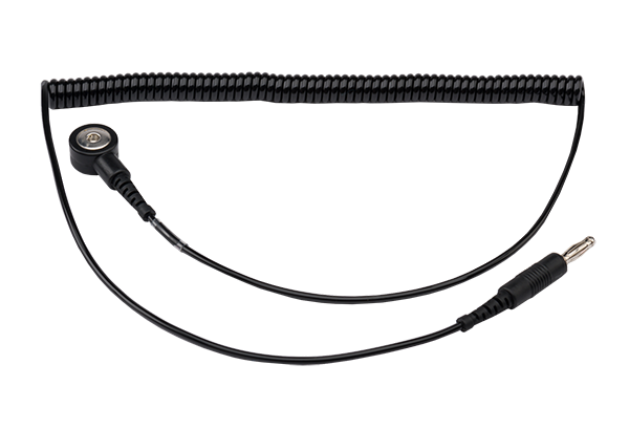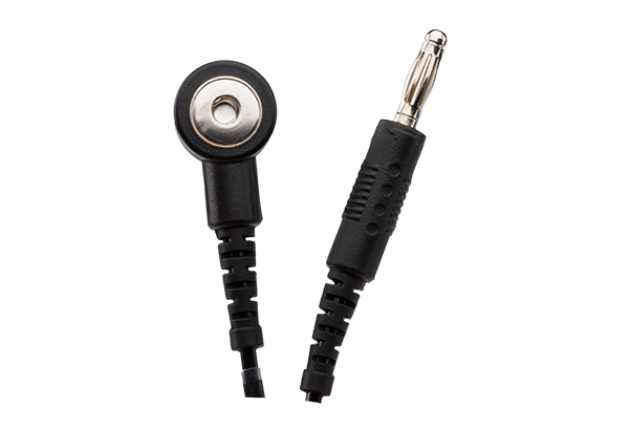 ACL Premium Wrist Strap Cord, 4mm
4mm-to-banana coil cords
ACL's durable banana coil cords for ACL 4mm Wrist Straps complete a secure personal grounding system for working on electronics in EPAs. Equipped with a 1-meg ohm resistor, each cable provides a safe path-to-ground once plugged into a groundable point.
All 6-foot cords are terminated with a flexible strain relief assembly to prevent breakage. Economy coil cords are constructed with single molded anti-static nylon and satisfy the requirements of industry standards at a competitive price.
Premium cords use a dual molding process that results in maximum durability. The dissipative PU strain relief assembly with PP encapsulated body housing can withstand more than 100,000 cycles of flexing. The ACL wrist strap and cord system offers a snap release of one to five pounds of breakaway force.
ACL Premium Coil Cords are ideal to use at ESD protective workstations and with personal grounding systems ascribing to ANSI-ESD S20.20. Cords are RoHS compliant and are available in two options of varying weights and features.