Posted on Thursday 11th March, 2021
ACL Staticide's Fresh New Look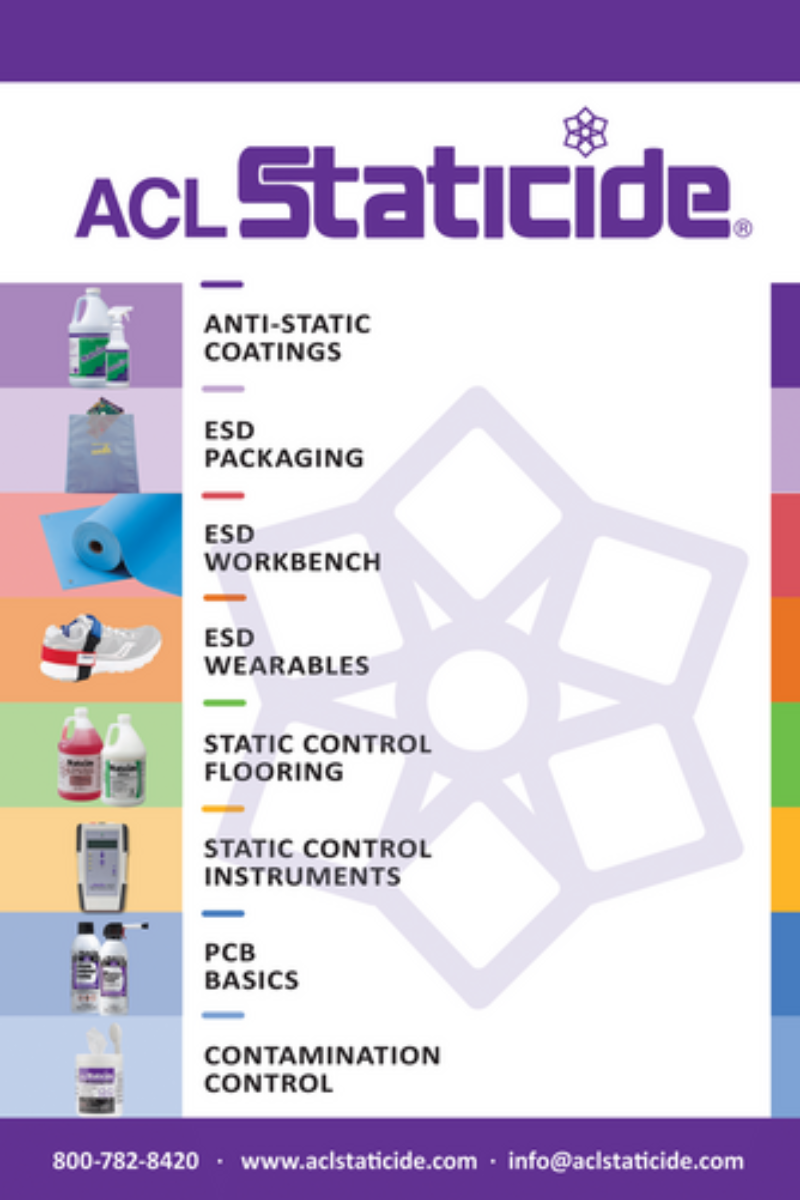 Here at ACL Staticide, we make every effort to remain your trusted supplier of static control and specialized cleaning products. With the challenges of 2020 behind us, positive updates and changes have emerged with the new year. To pair with our new website, we have published companion media in the effort to make your product search easier.
Like the website, the company video, poster, and catalog reflect color-coded groups for easy category recognition. From Anti-Static Coatings to ESD Wearables and PCB Basics, we showcase a variety of specialized products for controlled environments. While the video presents a nice overview of our product offerings, the catalog offers more detailed product descriptions, and the poster offers a quick glance of our product categories as a reminder that we can fill your needs in protecting your critical work environment.
To view our video and to find out more about our company, click this link (video is at the bottom): https://www.aclstaticide.com/a...
Download a copy of the catalog here: https://www.aclstaticide.com/c...

To order a printed catalog or an ACL Staticide poster for your lab, office, or warehouse email us at info@aclstaticide.com.

To stay up to date with ACL Staticide, sign up for our newsletter by clicking the "Free Gift" tab on our home page: https://www.aclstaticide.com/
We do not share or sell collected information to third parties. Information is used to assist with individual requests. For more information, please see our privacy policy.
This entry was posted in Company News. Bookmark the permalink.